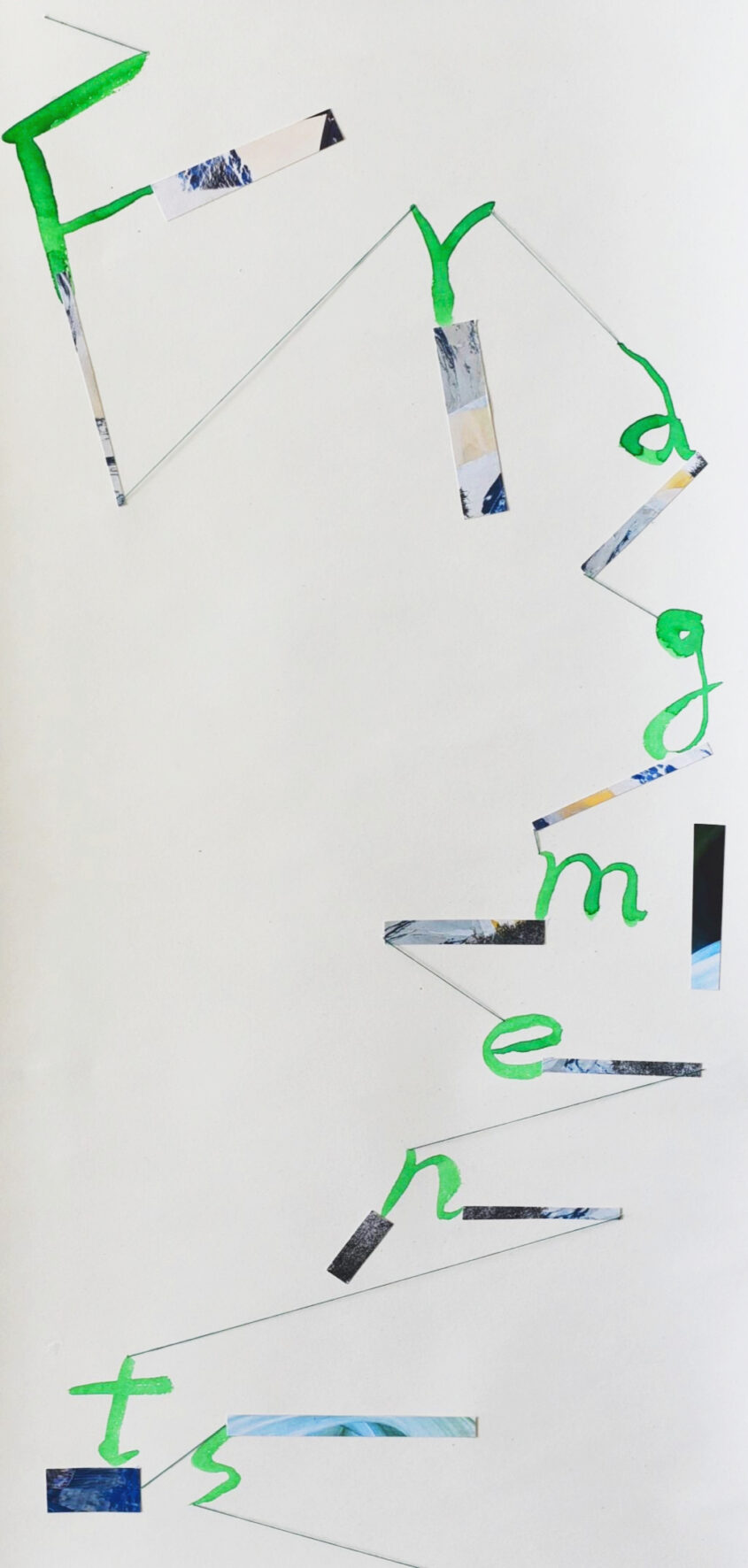 Title: Fragments
Dimensions: 14x 52 inches
Media: Photo, watercolor, thread on paper
Description:
I used my negative photographs of Utah along with the typography 'Fragments' connecting the two media via threading.
Lately I use mediums that represent nostalgic styles to me and stir up good memories. The fragments of these images are meaningful to me because I mixed mediums that I have always loved. I used my photography as a typography collage medium to show a range of nature's color and landscape. This approach broke my standard for creating work and has given me a lot of inspiration and new ideas.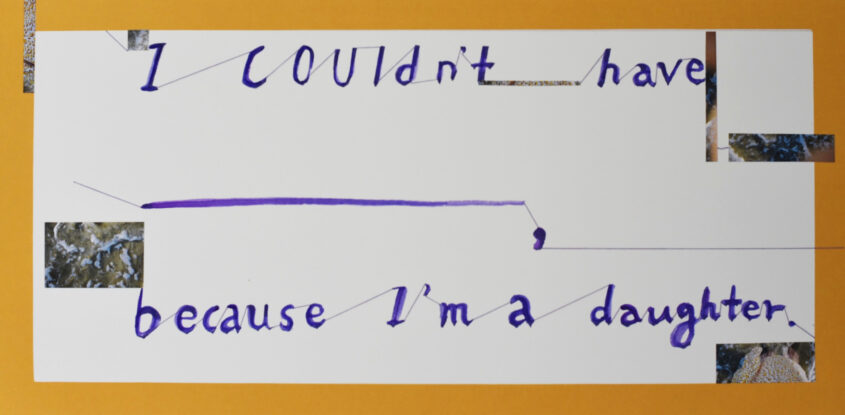 Title: Blank
Dimensions: 30 x 15 inches
Media: Photo, watercolor, thread on the paper
I created a mad lib sentence to describe the missing feeling from my childhood. As a woman I struggle with feeling inadequate. I used a photo of me wearing my mother's favorite dress. In the photo, I refresh myself and draw new energy from the ocean.

Title: Fragments _ Season(2023)
Dimensions: 14 x 52 inches
Media: Photo, watercolor on the paper
Description
I express 4 seasons each with their own color leaves. "Fragments" is painted in watercolor. I added black and white travel photos to each letter as anchors to my memories from the past year. The contrast of my vibrant, freehand leaf painting in comparison to the rigid, monochrome photos are my way of highlighting the expectations versus reality of my memories.